Alright, I have one last project to share with you (for now until I think of something else really cool). This project is one that a fellow demo came up with & I think it's absolutely ingenious! Janine Tinklenburg designed this purse...take a peek!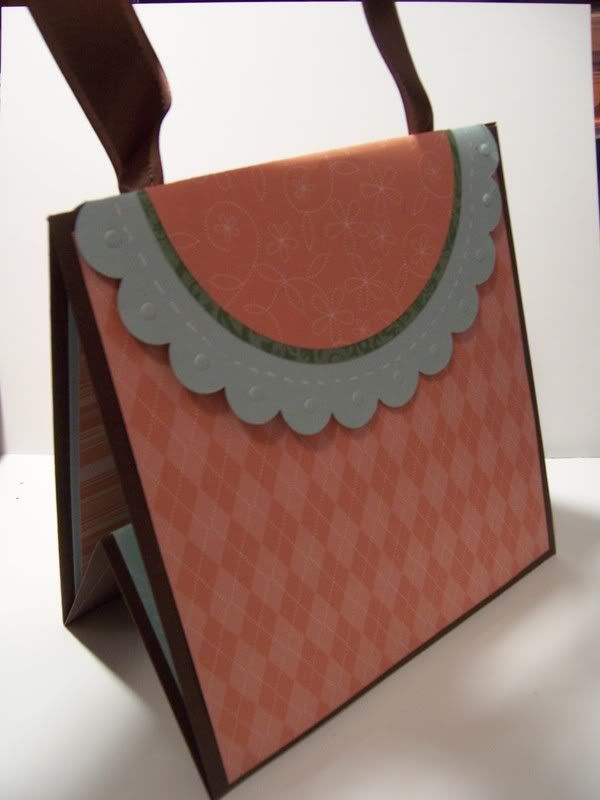 At first glance, it just looks like a decorative purse, but open it up, and...
It turns into a mini scrapbook! Look a little closer...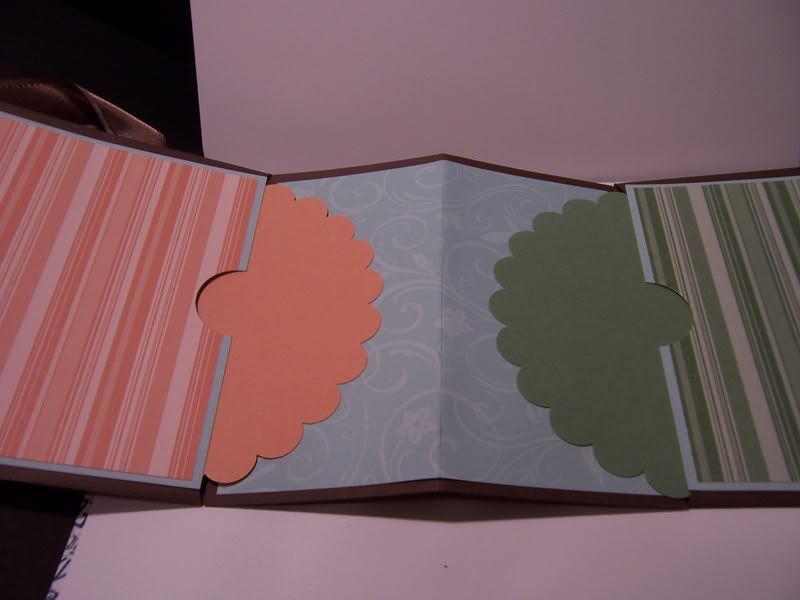 ...and it even has pockets for more room to place photos & journaling! This is one cool "card" to give someone! I still have to dress mine up a bit, but you can see it's going to be quick & easy to fill!