Okay, this one's not only cute, but it's QUICK! My whole album took about 20 minutes to make...seriously! And I was reading the directions as I went, too! This was one of the most recent SCS tutorials. If you want to have detailed directions, please check it out.

Here's mine. I used designer paper from the mini...it's only going to be here through the 30th, so order some now if you fall for the colors and patterns like I did. I had to order extra!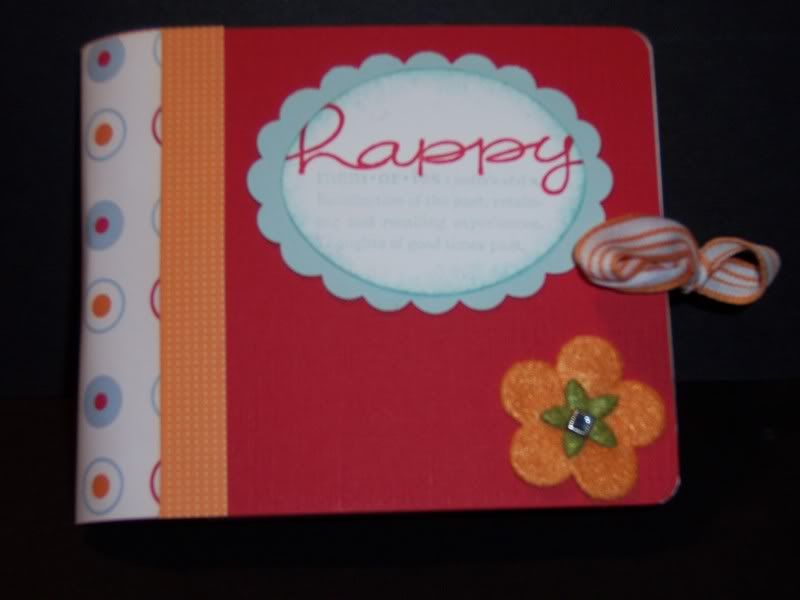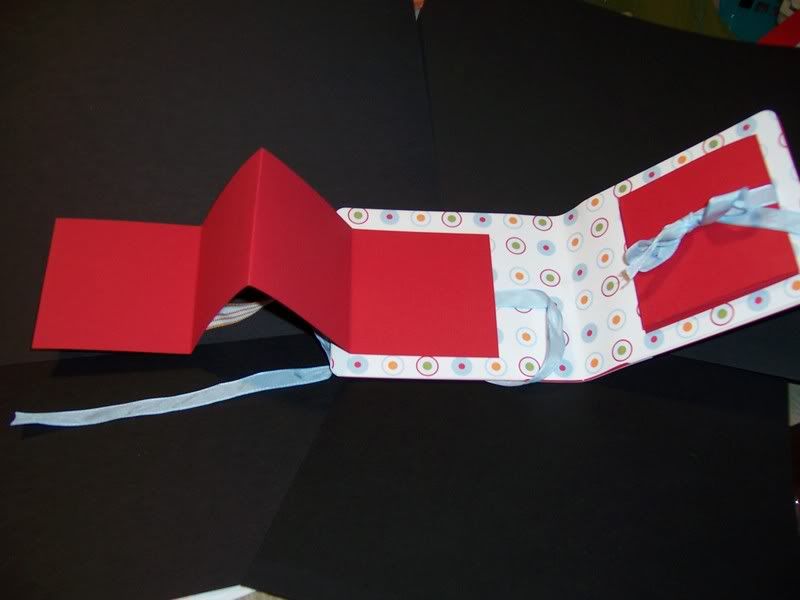 And once it was assembled, I just attached eight wallet-sized photos onto the fold-out insides & the book was DONE! It was so easy that I've already decided I'm going to be making bunches of these with my zillions of fun, retired designer papers that need some serious lovin'! Try it for yourself!